Introduction
As medical professionals, we are constantly seeking ways to enhance our knowledge, skills, and expertise in the ever-evolving healthcare industry. One of the most effective ways to future-proof your medical career is through clinical electives. These elective experiences offer invaluable opportunities for learning, personal growth, and networking. In this article, we delve deep into the role of clinical electives in shaping a successful medical career. Let's explore how these experiences can empower you to become a proficient and sought-after medical professional.
The Role of Clinical Electives in Enhancing Clinical Competence
TAU'S Clinical electives play a significant role in enhancing clinical competence by offering hands-on experience in real medical settings. These experiences allow medical students and residents to apply theoretical knowledge to practical situations. Exposure to diverse cases and patient populations hones diagnostic and treatment skills. Critical thinking is fostered through complex medical cases and collaboration with experienced physicians.
Communication and empathy are developed through direct patient interaction. Different healthcare systems are observed, broadening perspectives, and adopting best practices. Challenges during electives build resilience for future medical careers. Networking opportunities lead to mentorship and potential career growth. Participation in research advances medical knowledge and improves patient outcomes. Clinical electives positively impact future career prospects, showcasing dedication to continuous learning and professional development.
Broadening Your Medical Horizon through Exposure
Clinical electives present a unique opportunity to broaden your medical horizon through diverse exposures. As a medical student or resident, the significant advantage of electives is the exposure they provide to various medical specialties and subspecialties. You have the flexibility to align these electives with your interests and career goals, paving the way for well-informed decisions about your future specialization and ensuring your path aligns with your medical aspirations. Furthermore, clinical electives often place you in unfamiliar environments, nudging you beyond your comfort zone. This helps foster resilience and adaptability, critical traits for any successful medical professional. By adapting to new surroundings, you not only learn to thrive in varied settings but also equip yourself to excel in challenging medical situations throughout your career.
Professional Networking and Cultural Competency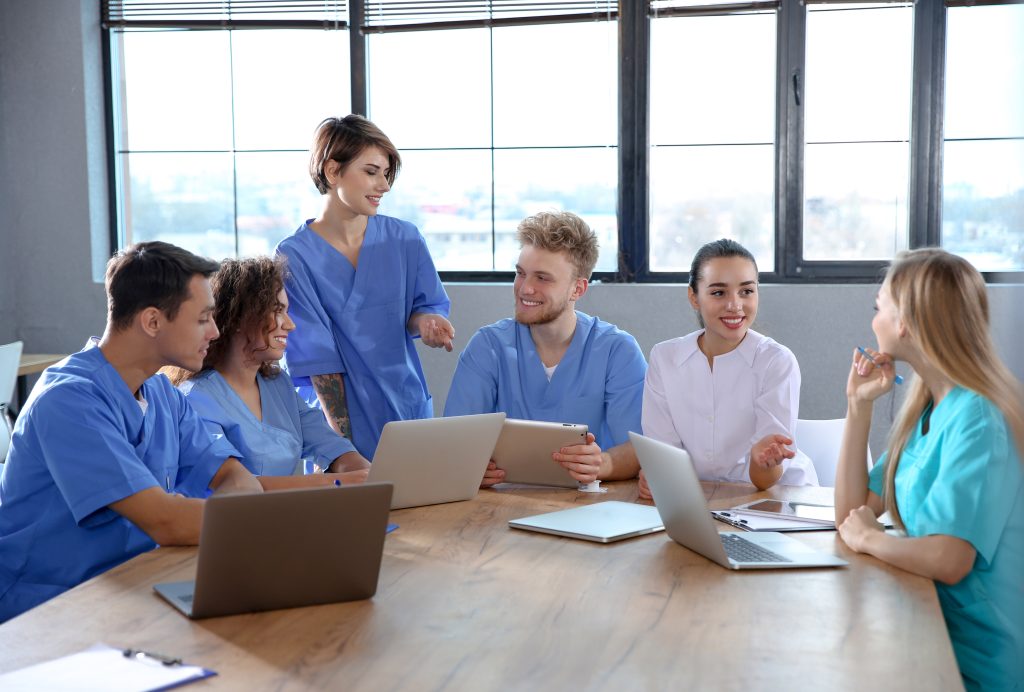 Clinical electives provide a distinctive opportunity to establish a robust professional network within the medical community, where you can interact with esteemed practitioners, specialists, and researchers. This interaction paves the way for potential mentorship, research collaborations, and future career opportunities. Moreover, as the world grows increasingly diverse, cultural competence and empathy become crucial traits for healthcare professionals. Often, clinical electives are conducted in various regions or countries, immersing you in diverse cultures and healthcare systems. Adapting to these varied environments fosters a deeper appreciation for cultural differences and equips you to provide patient-centered care with compassion and understanding. In essence, clinical electives act as a catalyst, enriching both your professional network and cultural competency.
Bridging Theory and Practice
Clinical electives offer a vital bridge between theoretical knowledge and hands-on experience in the field of medicine. These opportunities enable you to apply classroom learning to real-life medical scenarios, refining your practical skills, and fostering a deeper understanding of patient care. The invaluable experience gained during these electives bolsters your confidence and equips you to handle complex medical cases with efficiency and empathy. Moreover, participating in clinical electives in foreign countries can also address language barriers in providing effective healthcare. By engaging with diverse patient populations, you enhance your communication and language skills, ensuring that medical information is conveyed clearly and concisely, enabling patients to comprehend their diagnoses and treatment plans comprehensively.
Gain Global Perspectives
By engaging in TAU's international clinical electives, you gain a firsthand perspective on global health challenges, gaining insights into the variations in healthcare access and resources prevalent in diverse regions. This experiential learning deepens your understanding of the pressing disparities that exist in healthcare systems worldwide, fueling a sense of social responsibility within you. As a result, you are inspired to actively participate in healthcare initiatives and contribute your efforts towards making a positive impact on a global scale. Such experiences instill a profound commitment to addressing global health issues and driving change towards a more equitable and healthier world for all.
Embracing Research and Evidence-Based Medicine
Clinical electives provide a valuable platform to participate in research initiatives and delve into the realm of evidence-based medicine. When you engage in these research activities, you actively contribute to the progression of medical understanding and enhancements in patient treatment plans. Immersing yourself in research during your electives not only equips you with a comprehensive understanding of your chosen medical field, but also cultivates a commitment to evidence-based practice. This experience enhances your professional profile, molding you into a well-rounded medical practitioner who integrates research and evidence into effective patient care.
Promoting Lifelong Learning and Continuous Growth
Medical knowledge is constantly evolving, and as a healthcare professional, you must be committed to lifelong learning. Clinical electives instill the importance of continuous growth and professional development. By embracing this mindset, you stay updated with the latest medical advancements and remain an asset in the healthcare industry.
Conclusion
In conclusion, clinical electives are a fundamental aspect of future-proofing your medical career. These experiences provide a unique combination of exposure, hands-on learning, and personal growth. By embracing clinical electives, you can enhance your clinical competence, build a strong network, and develop essential skills to excel in the ever-changing healthcare landscape. So, take the leap, embrace new experiences, and unlock the potential to become a highly sought-after and successful medical professional.
FAQs
1)Can I choose clinical electives in multiple specialties?
Absolutely! Clinical electives offer the flexibility to explore various medical specialties. You can choose electives in multiple specialties to gain diverse experiences and determine your preferred career path.
2)Are clinical electives only for medical students?
No, clinical electives are open to medical students, residents, and even practicing physicians. Whether you are a medical student seeking hands-on experience or a seasoned professional looking to expand your expertise, clinical electives can benefit your career.
3)How can clinical electives help me stand out during residency applications?
Participating in clinical electives showcases your initiative and dedication to professional growth. It demonstrates your willingness to go beyond the standard curriculum and pursue practical experience, making you a standout candidate during residency applications.
4)How can participating in research projects during clinical electives benefit my medical career? Engaging in research projects during clinical electives allows you to contribute to advancing medical knowledge and evidence-based practice.
5)Can clinical electives help me become a well-rounded medical practitioner?
Enhances adaptability, versatility, and skills in communication, teamwork, and problem-solving, shaping well-rounded medical practitioners to tackle healthcare challenges effectively.