Introduction
In the competitive arena of medicine, securing practical experience is essential for budding medical students. Texila's clinical rotations in the USA, provided by well-known institutions, offer a game-changing learning experience that carves the path for future medical professionals. This article explores the importance and influence of these rotations on aspiring doctors, offering detailed insights and personal narratives to comprehend the process in-depth.
Clinical Rotations in the USA Benefit Future Medical Students at Texila
The clinical rotations program conducted in ACGME accredited hospitals across United States by Texila is designed to furnish aspiring medical students with immersive, hands-on learning experiences, preparing them for real-world medical scenarios. The program benefits students immensely, helping shape them into competent future medical professionals. These rotations allow students to apply theoretical knowledge to practical cases, enhancing understanding and problem-solving skills. Moreover, interaction with varied patient demographics and experienced healthcare professionals enriches their communication skills, essential for fostering strong doctor-patient relationships. Exposure to different medical specialties helps them identify potential areas for specialization. Ensures this experience is structured, supportive, and educational, thereby fostering the growth and confidence of the students, equipping them with the necessary skills to make a positive impact in the healthcare community.
Experiential Learning: Building Confidence in a Real Medical Setting
Participating in clinical rotations offers students invaluable opportunities to engage directly with patients, bridging the gap between theoretical knowledge and practical application. These rotations serve as transformative experiences, where aspiring healthcare professionals gain confidence in their clinical skills, sharpen their decision-making abilities, and develop essential patient interaction skills.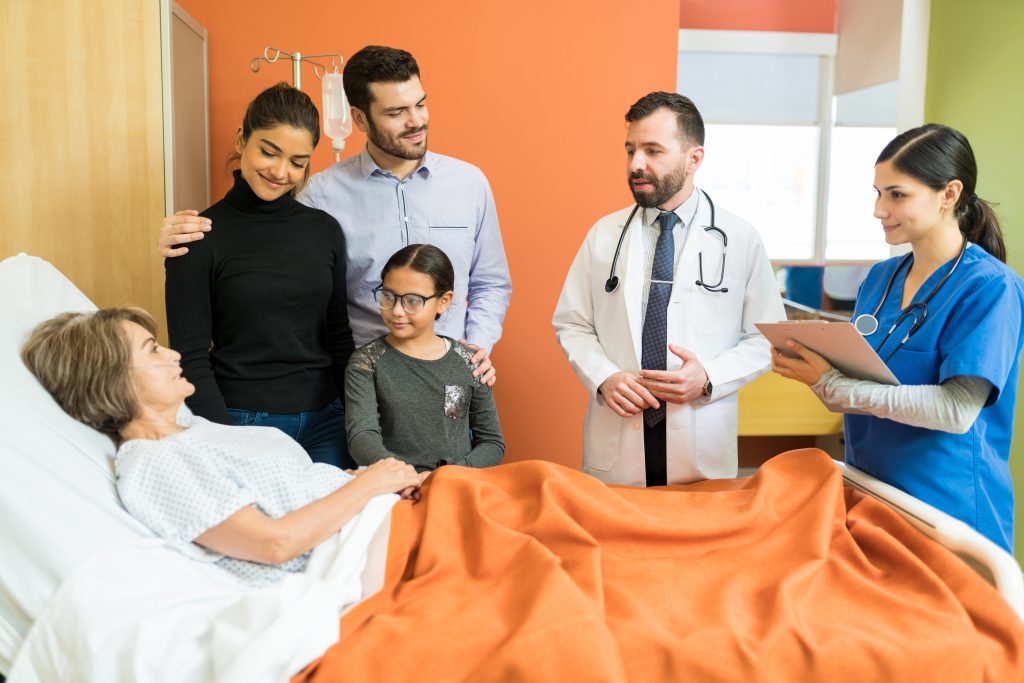 By actively involving themselves in real medical scenarios, students become adept at handling various medical challenges and witness the impact of their actions on patients' well-being. Through these hands-on experiences, students cultivate empathy, compassion, and adaptability, preparing them to become well-rounded and capable healthcare providers in the future. Clinical rotations play a vital role in shaping students' professional identities, instilling in them the values of patient-centered care and the dedication to improving the lives of those they serve.
A Comprehensive Learning Approach
Students in our program can gain exposure to diverse medical specialties through rotations in fields such as cardiology, surgery, internal medicine, radiology, and more. This hands-on experience allows them to explore their interests and potential career paths. Additionally, they also get a chance to understand the complexities, strengths, and challenges of the USA's healthcare system, equipping them with valuable insights to make meaningful contributions to the future of healthcare.
The Multifaceted Benefits
Clinical rotations offer a dynamic platform for skill development and knowledge enhancement, allowing students to refine their clinical skills, gain hands-on experience in medical procedures, and deepen their understanding of various medical conditions, diagnoses, and treatments. Additionally, during these rotations, students receive invaluable mentorship from experienced medical practitioners who act as guides, helping them navigate challenges and providing insights from their vast expertise. Moreover, clinical rotations also facilitate networking opportunities, as students interact with a diverse network of medical professionals, fostering potential collaborations, research partnerships, and opening doors to future job prospects.
Shaping Competent Medical Professionals
Texila's clinical rotations, distinguished by its unique approach, champions flexibility, practical learning, and student growth. It offers customizable experiences aligned with students' interests and career goals while emphasizing hands-on medical procedures. TAU enhances learning with advanced medical facilities and a diverse, global environment that encourages cross-cultural collaboration. The supportive faculty provides continuous mentorship, and the institution promotes engagement in research projects and innovative initiatives, fostering critical thinking and problem-solving skills. All these elements collectively create a holistic and enriching learning experience, producing proficient medical professionals equipped for the dynamic healthcare field.
How Clinical Rotations at Texila Transform Your Medical Journey
Texila's clinical rotations offer a transformative passage in your medical journey. Beyond honing clinical skills, these rotations nurture empathy, compassion, and patient-centered care, providing a profound understanding of the human aspect of medicine. As you interact directly with patients and learn under the mentorship of experienced practitioners, you gain insights that textbooks cannot provide.
Moreover, exposure to diverse specialties guides your path of specialization, helping you uncover your true passion within the intricate tapestry of healthcare. This immersive experience is complemented by a supportive learning environment where faculty and mentors encourage curiosity, foster critical thinking, and promote engagement in research projects. Texila's clinical rotations transcend being a mere educational phase; they sculpt you into a well-rounded and empathetic healthcare provider, primed to impact patient well-being and the medical field at large.
Conclusion
Clinical rotations in the USA play a pivotal role in molding the careers of medical students. TAU provides invaluable hands-on experience and exposes students to a multitude of specialties, further expanding their knowledge and understanding of the medical field. The transformative learning environment significantly enhances a student's growth into a proficient medical professional. The institution's unwavering commitment to excellence, combined with a constant drive for innovation, makes certain that every student's journey is distinctive and impactful. It's not just about teaching medicine; it's about creating well-rounded, competent professionals who are prepared to make a significant difference in the healthcare industry. Through clinical rotations, students are uniquely equipped to thrive and excel in the ever-evolving world of medicine, ready to face future challenges and opportunities with confidence and skill.
FAQs
1. What Are Clinical Rotations, and Why Are They Important for Medical Students?
Clinical rotations are immersive learning experiences that allow medical students to apply their theoretical knowledge in natural medical settings. They are vital for future doctors as they provide practical skills, build confidence, and cultivate empathy and compassion.
2. How Does Texila Ensure Quality Clinical Rotations?
Our rotations are at ACGME accredited clinical sites with state-of-the-art facilities, experienced faculty, customized learning plans, and focus on practical application.
3. Can Students Choose Their Specialization During Clinical Rotations?
Texila offers flexibility in choosing specializations during clinical rotations, allowing students to explore their interests and potential career paths.
4. Are Texila's Clinical Rotations Open to International Students?
Texila welcomes international students to participate in its clinical rotations program, offering a diverse and enriching learning environment.
5. How Do Clinical Rotations Impact on a Student's Future Career?
Clinical rotations are vital in shaping future medical professionals by providing essential skills, knowledge, and networking opportunities that boost their career prospects.