---
Blog Summary
First and foremost, American medical education sets global standards, offering unparalleled training, cutting-edge technology, and diverse clinical experiences to Pursuing Residency in the USA. Residents gain exposure to a multicultural patient population, enhancing cultural sensitivity and empathy. The USA's commitment to high-quality healthcare fosters excellence, pushing residents to continuously improve. Research opportunities abound, with access to state-of-the-art facilities and collaboration with leading experts. This immersive environment shapes residents into active contributors to medical knowledge.
Introduction
Are you a passionate healthcare practitioner with aspirations of achieving the utmost heights in your profession? If you have ever pondered the idea of embarking on a residency program in the United States, prepare for an illuminating exploration of "The Path to Greatness: How Pursuing Residency in the USA Can Catapult Your Medical Career to New Heights." These pages will thoroughly investigate the advantages, indispensable insights, and commonly asked questions that revolve around this alluring pursuit.
Unrivaled Medical Training
Regarding medical education, the United States takes the lead globally, housing some of the most esteemed and admired institutions worldwide. The notable feature of these institutions is their extensive legacy and steadfast commitment to advancing the frontiers of medical understanding.
Within the venerable walls of these institutions, aspiring medical students and residents are immersed in an unparalleled educational experience. The curriculum is meticulously designed to integrate the most recent breakthroughs in medical science, clinical practice, and research.
A hallmark of American medical education is the relentless pursuit of state-of-the-art technology. These establishments are furnished with cutting-edge laboratories, simulation centres, and medical equipment that rival those in the most advanced hospitals. It translates to budding medical professionals having access to the latest tools and techniques, enabling them to embark on their learning and training journey at the forefront of medical innovation.
Worldwide Acclaim and Esteem
Embarking on pursuing a medical residency in the United States is not merely a journey into a medical training program; it is an exhilarating ascent towards globalrecognition and prestige. To assert that American medical education sets the worldwide benchmark is no overstatement – it stands as an illustrious testament to unwavering dedication to upholding the loftiest standards in medical practice.
Completing a U.S. residency program is akin to adorning oneself with a distinguished emblem of commitment, signifying a relentless pursuit of excellence in the medical profession. The prestige associated with a U.S. medical residency transcends borders, resonating harmoniously with healthcare institutions, professionals, and patients across the globe.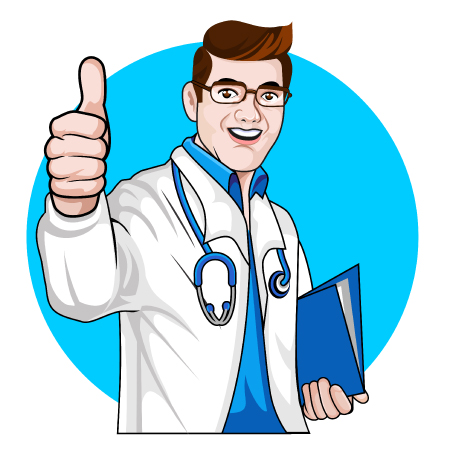 Beyond national confines, this reputation is a testament to the remarkable skills and extensive knowledge cultivated through U.S. medical training. Employers universally value the competence instilled in graduates, recognizing their exposure to some of the most rigorous and comprehensive medical education programs available.
Within the medical community, peers acknowledge the exceptional dedication necessitated to secure a coveted residency position in the USA. They discern that those who completed such programs are exceptionally well-equipped to navigate intricate medical challenges. Earning the respect of fellow professionals is a key that unlocks doors to collaborative opportunities and propels one toward unprecedented career advancements.
Cutting-Edge Medical Technology
The United States stands as a beacon of innovation in medical technology. When you embark on a residency program in the USA, you enter a world where the boundaries of medical possibility are constantly pushed. It is not just a training ground; it's an immersion into the future of healthcare.
Residency programs in the USA provide an unparalleled advantage: access to state-of-the-art facilities and cutting-edge equipment. These are not just buzzwords; they represent the essence of what American medical training offers.
Imagine working with the latest advancements in medical science, having the most sophisticated diagnostic tools at your disposal, and utilizing cutting-edge surgical techniques. This is the everyday reality for residents in the USA. The availability of such technology isn't a luxury; it is a necessity in a healthcare system committed to delivering the best possible care.
This exposure to advanced medical technology is not just about using fancy gadgets; it's about enhancing your skill set in previously unimaginable ways. The hands-on experience you gain while working with state-of-the-art equipment can transform you into a more competent and confident healthcare provider.
Diverse Clinical Experiences
Embarking on a medical residency journey in the United States offers a distinctive advantage—unparalleled exposure to a rich tapestry of clinical experiences. The USA's healthcare system is a microcosm of diversity, and it provides residents with a unique opportunity to encounter a vast and multicultural patient population, each with its medical challenges and amazing stories.
What sets the American healthcare landscape apart is its inclusivity. The country's healthcare system welcomes people from around the globe, representing diverse cultures, backgrounds, and health needs. As a resident, you will find yourself at the frontline of patient care, attending to individuals from various walks of life, each bringing their medical conditions and perspectives.
This diversity isn't just a statistical fact; it is a profound asset to your medical education. When you encounter patients from different cultural backgrounds, you gain insights into the impact of social determinants of health, language barriers, and cultural nuances on healthcare outcomes. You learn to approach medicine with cultural sensitivity and empathy, crucial skills in today's interconnected world.
High Standard of Care
The United States has earned a global reputation for its exceptionally high healthcare quality and safety standards. When you embark on a medical residency in the United States, you enter an environment where excellence is not merely a goal but the standard by which healthcare is measured.
One of the defining features of healthcare in the USA is its relentless commitment to delivering the best possible care to patients. As a resident in this system, you will immerse yourself in an atmosphere where every aspect of patient care is held to rigorous standards. This emphasis on quality and safety is not a superficial aspect of medical practice; it is ingrained in the very ethos of American healthcare.
The impact of this commitment to excellence is profound. As a resident, you will be challenged daily to meet and exceed these high standards. You will work alongside seasoned professionals who have honed their skills to perfection. This exposure to such exacting standards will undoubtedly push you to elevate your abilities, fostering excellence in your medical practice.
The experience of striving for excellence in patient care in the United States is transformative. It sharpens your clinical skills and shapes you into a healthcare provider who understands that excellence is not an end but a continuous journey. It cultivates a mindset of constant improvement, ensuring that you constantly seek ways to enhance patient outcomes and contribute positively to the healthcare community.
Research Opportunities
American medical institutions have long been at the forefront of encouraging and fostering medical research and innovation. Pursuing a medical residency in the USA opens doors to a world of unparalleled research opportunities that can profoundly shape your medical career.
One of the distinguishing features of American medical education is the emphasis on research as an integral part of medical practice. Residents in the United States are not just clinicians but also active contributors to the ever-expanding body of medical knowledge. This commitment to research ensures that you are not merely a passive learner but an engaged participant in advancing medicine.
Upon entering a U.S. medical residency program, you will immerse yourself in an environment that actively supports and promotes research. These institutions have state-of-the-art research facilities, cutting-edge laboratories, and access to vast medical databases. The community's infrastructure enables its residents to delve into uncharted territories in medical research, perform trials, and undertake original initiatives that could benefit patient welfare.
One of the most exciting aspects of pursuing residency in the USA is collaborating with leading experts in various medical fields. American medical institutions attract top-tier faculty and researchers from around the world. As a resident, you will be privileged to work alongside these luminaries, learn from their wealth of experience, and contribute to their ongoing research initiatives. This exposure to experts who are pioneers in their respective fields can be a transformative experience, inspiring you to think critically and creatively while pushing the boundaries of medical knowledge.
Conclusion
Embarking on "The Road to Excellence: Why Pursuing Residency in the USA Can Elevate Your Medical Career" is a transformative journey that promises unparalleled personal and professional growth opportunities. The USA's medical landscape offers global recognition, cutting-edge technology, diverse experiences, and the chance to make a lasting impact in the healthcare field. As you consider this path, remember that preparation, determination, and the correct information are your allies on this exciting adventure.
FAQ's